CALLED 2 SERVE MTC Package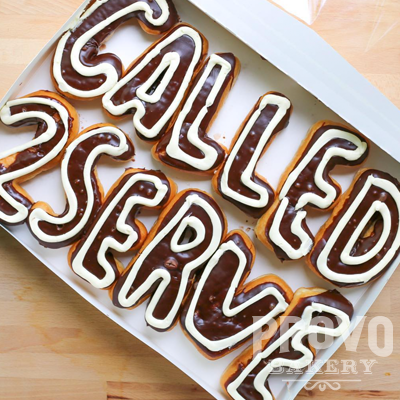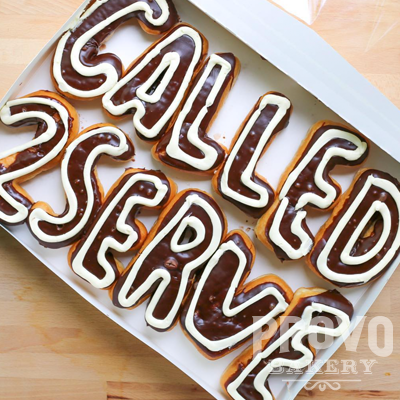 CALLED 2 SERVE MTC Package
Send your missionary some yummy letter donuts! Donuts are iced and sprinkled in seasonal colors.
This is an MTC Delivery Package.
We deliver to the Provo MTC every Monday - Friday, excluding holidays. We do not offer a Saturday delivery.
We charge a $5.00 delivery fee. Select "MTC Delivery" at checkout.